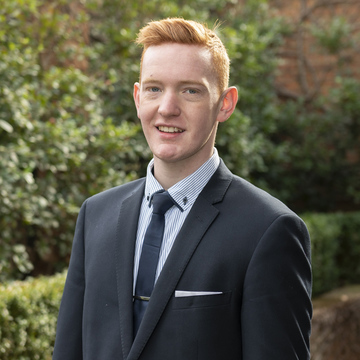 Hayden Carty
CAR
Property Manager
Residential Management
.
Direct 03 9490 0547
Email hcarty@milesre.com.au
About Hayden Carty
Hayden's position as Client Services representative is the perfect fit. Combining a passion for people, positive attitude and confident communications skills with excellent knowledge and a readiness to listen and learn, Hayden has found his niche in our Residential Property Management team. Landlords and tenants are equally impressed with Hayden's approach, and with very good reason. The consistent balance of professionalism, enthusiasm and easy-going manner he brings to the role is reaping benefits for all concerned and the results just keep getting better. Hayden is a natural, an industrious and intelligent individual and organized team player with a friendly personality, boundless energy and a genuine desire to assist, support and improve.