Strong start to 2017: Banyule market buoyant
Banyule's local property market continues to go from strength to strength as we enter the autumn period. Interest rates are still at record low levels and buyer demand in this beautiful part of Melbourne remains notably high.
Capital growth has been widespread across all parts of the city, including our own neighbourhood. In both Montmorency and Lower Plenty the median house prices rose more than 10% in the last quarter, whilst in Eaglemont the median rose 5.8% to reach $2.55 million. In Greensborough the growth was more modest at 2.1% with the median sitting at $839,000.
The Miles team has been welcoming high numbers at open for inspections, and multiple bidders at most auctions. Generally, properties are easily reaching and exceeding their reserve price. Family homes are the most highly sought after segment of the market, while off-the plan developments have taken a bit of a back seat.
In February, we sold a striking 4-bedroom period home in Ivanhoe Parade, Ivanhoe for an impressive $1.758 million. The property was last sold in 2001 for just $531,000. Both the vendors and the new owners were thrilled with the outcome. With demand already exceeding supply at the start of 2017, we are predicting strong interest from potential buyers will continue throughout the year. Auction clearance rates in recent weeks have been over 80% – up by almost 10% on the same time last year, providing further proof that the market is in a buoyant phase.
Looking at the metropolitan Melbourne market, the overall median price at the end of 2016 had risen to a record $770,000. This represents a 5% increase from the previous quarter. Units and apartments also increased in price over the December quarter in Melbourne, rising 3% to $563,500.
If you are thinking of selling, it is an opportune time to do so. Our team of local property guides is ready to assist so please contact us to arrange a consultation.
Welcome to the new Miles

Recently, you may have noticed that Miles Real Estate has undergone a branding facelift. Just a few small changes to reinforce the key values that reflect our business' proud history, our team's deep industry experience, and our renowned local knowledge.
Miles believes these attributes are crucial to building trust, which has made Miles the largest and most respected realestate agency in the area.
Established in 1924, William George Miles sold his farm in Calvil Creek to settle in Ivanhoe where he founded Miles Real Estate. Located at 143 Upper Heidelberg Road, where the company still stands today, he conducted and built a successful real estate business through hard work and integrity. Since then, the company has watched the area grow and progress over 90 years.
Our brand refresh reinforces our commitment to the community to act as your neighbourhood guide on all things real estate. At Miles, our team loves serving the Banyule community. We strive to bring a powerful combination of contemporary insights, local knowledge, and a long-standing reputation for excellence.
No company can achieve nine decades of success without the backing of its community. Our strong and genuine links with the local area throughout our history have enabled us to build our unrivalled understanding of the Banyule real estate landscape.
Together with an established prominent presence, years of experience, and vast industry knowledge, the Miles team is proud to act as a trusted real estate guide for the Banyule community.
We look forward to seeing you around the neighbourhood.
Commercial property: strong demand for retail and industrial
The commercial market provided exceptional results in late 2016, with early results this year indicating that the demand for both retail and industrial freehold properties continues to outstrip a limited supply.
Several exceptional results in December 2016 included six shops in the Rosanna retail precinct at 125-127 Lower Plenty Road achieving $2.6 million.
"Six bidders competed for the corner site of 436 sqm, with the successful purchaser intending to eventually occupy the site," says Director, Commercial/Industrial, Paul Evans.
An industrial facility at 142-144 Dougharty Road recently sold for $3 million in an off-market transaction.
"The sale represents a solid $1,200/sqm and highlights the exceptional increase in values in the Heidelberg West Industrial Estate in the past 12 months."
Miles also recently sold a two-storey retail building in Main Road, Eltham at auction at a 4.5% yield. Returning $83,500 per annum, the site at 1004 Main Road was leased to a real estate agency on a five year lease, resulting in a sale price of $1.82 million.
"The ensuing months will be a very active selling period for the commercial team with nine auctions scheduled for March and April, including several properties in Bell Street, Heidelberg Heights and an affordable retail investment in Davies Street, Rosanna," says Paul.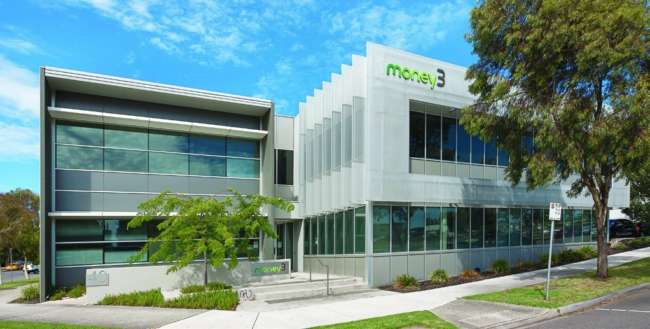 An expression of interest campaign is also being offered for a stand-alone building at 40 Graduate Road, Bundoora. The corner site is leased to an ASX listed company, returning $460,000 pa, on a five-year lease, with interest anticipated in excess of $6 million. For further information on local commercial property, please contact Paul Evans on [email protected].
Interest-only loans: pros vs cons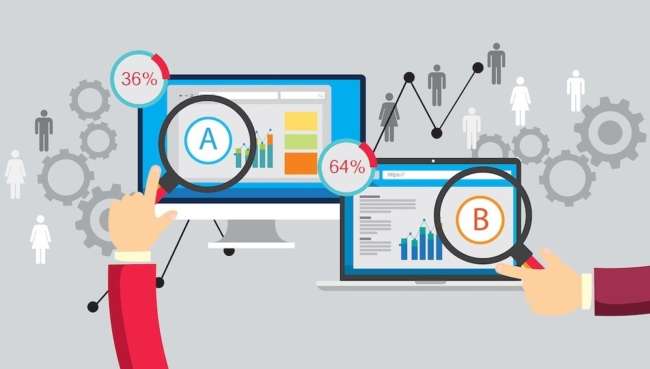 As property prices continue to climb in and around the City of Banyule, interest-only loans are becoming increasingly popular. This reflects a national trend – ASIC data indicates that one in four owner-occupier loans in Australia is now interest-only, as are two out of three investment loans.
With an interest-only loan, the lender issues a standard mortgage but agrees to a term in which the borrower pays only the interest, which means monthly repayments are lower than a traditional principal and interest loan. Over the term of the interest-only loan, the loan principal is unchanged.
One of the main benefits of paying interest-only on a loan is that the repayments will be smaller. For home buyers, this is a brilliant opportunity to use these savings to pay down other higher interest loans before reverting your attention back to the home loan. For investors, the extra interest paid can have tax benefits i.e. interest can be claimed against income to reduce the taxable amount.
The most important thing to remember when choosing interest only is that the principal will not reduce. If your property does not increase in value, neither will your equity, and if your home decreases in value you could be left paying a mortgage that's worth more than your property.
Additionally, you will pay more interest over the life of the loan, and you'll eventually have to pay the principal. However, for purchasers looking to reside or invest in booming Banyule, an interest-only loan can be a great short-term strategy.
Rentvesting: how is it impacting the Banyule rental market?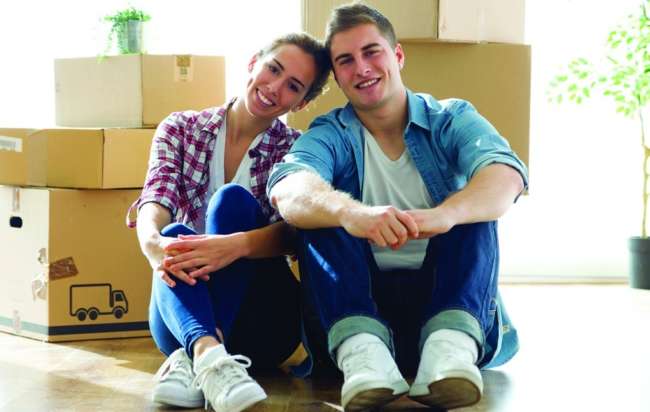 First home buyers wishing to reside in Banyule are thinking laterally to achieve their dream of home ownership. Enter 'rentvesting': the emerging trend of purchasing a property in an affordable location while continuing to rent in a more pricey area that is amenity-rich, and generally lifestyle focused.
Rentvesting offers first home buyers the opportunity to hop onto the property ladder at a lower market entry price, and collect a steady rental income without sacrificing convenience, lifestyle or easy access to work.
According to a recent Mortgage Choice survey, at least one third of investors in 2016 were first-time buyers who had not yet bought their own home. In other words, their first property purchase was an investment.
In many parts of Banyule, rising property prices have put the area out of reach for a significant number of first home buyers, particularly those wanting to purchase a detached house. REIV data reveals suburbs such as Ivanhoe, Ivanhoe East, Eaglemont and Rosanna boast median house prices over $1 million.
"High prices make suburbs like these unaffordable for most first home buyers, however many of them are choosing to rent in the area while they purchase a property with a more affordable price tag," explains Miles Business Development Manager, Sue Bedggood.
"At the same time, suburbs further away from the CBD are seeing increased interest from rentvesters wishing to purchase a quality home they can lease out today, and potentially move into down the track."
Tax benefits and the prospect of a future return suggest the rentvesting trend is here to stay. In Banyule, the rentvesting phenomenon will continue to drive demand for quality rental properties while at the same time underpinning demand on the sales side.
"Increasing numbers of rentvesters will help sustain demand for rental properties in Banyule while the enduring appeal of the area and subsequent rising property prices will help drive continued capital growth," says Sue.
For further information or for any property management queries, please contact Sue Bedggood on [email protected].