Start your 2018 off right with one of these home improvement resolutions.
Coming into a new year is the perfect time to sit down and consider all of the items you hope to accomplish. Our top 10 list consists of easy to manage resolutions that you may have procrastinated on or that big step you have been debating on taking. This year is the time to give your home that mini-makeover you have been waiting for!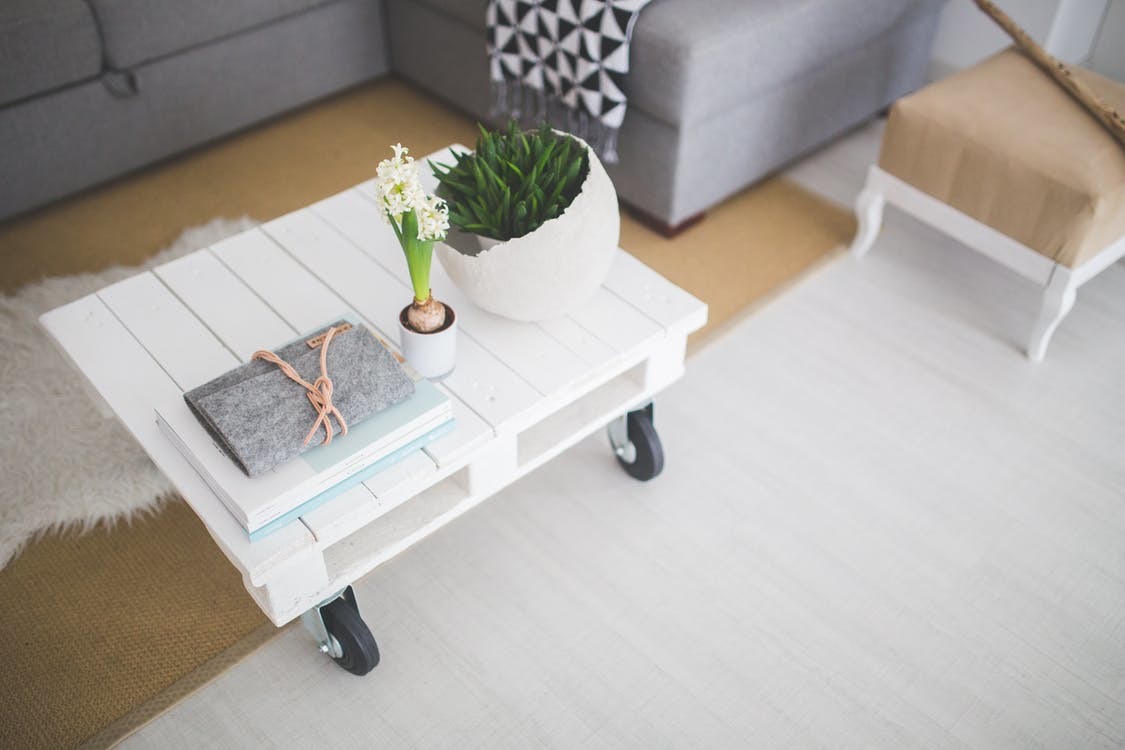 1. Declutter, clean, and donate
After a wonderful holiday full of family and gifts, some of those outdated knickknacks, clothes you never wear, and that hallway "junk table" could use a cleanup. Take the time and comb through the items you need and want, then donate the rest. A good rule of thumb for decluttering is "have you used it in the last 12 months?" if your answer is "no" you might want to consider removing it from your home!
2. Standard maintenance
Summertime is the perfect opportunity to do some of that outdoor maintenance that you may have been putting off. Whether it is trimming the bushes, painting the fences, or power washing the exterior of your home having a fresh outside look can make your place look as good as new.
3. Service your air-conditioning and clean your heating ducts
As the weather gets warmer and colder, you will want to be sure that your air-conditioning unit is up to par and your heating ducts are clean. Taking the time to put this on your resolution list will be something you will appreciate on those hot and cold days of the year.
4. Check and repair your roof of damage
With the rain and storms we have been having throughout the summer it is a wise idea to have your roof checked for any damage while the weather is nice. Stay ahead of the weather as this will come in handy especially in the winter and rainy season.
5. Update your pool fence to match the updated guidelines
If you have not done this already, this is a must! As per the updated guidelines in 2017 all pools including inflatable, above-ground, and in-ground residential pools holding 30cm+ of water must have a safety fence or barrier. This fence must be at least 1.2 meters high and include a self-closing and self-latching gate.
6. Patch-up your brickwork and driveway
It is easy to remember to update the interior of the home as we look at it daily, but taking the time to update the exterior will greatly increase your homes frontage. This year, spend the time to repair and update the pavement on your home, walkway, and driveway.
7. Upgrade your home security
Having home security this year could give you peace of mind. Whether is is installing locks on your doors and windows, installing an alarm system, or purchasing an exciting exterior video surveillance system. Make home safety your priority in 2018.
8. Master bedroom renovation
Make yourself a priority this year by splurging on that bedroom renovation item you have been wanting. Whether it is a new mattress for your bed, new lighting fixtures, or an update to your master suite be sure to take some time for yourself.
9. Replace a broken appliance
If you have a kitchen or laundry appliance on its last leg, 2018 is the year to consider upgrading. Not only will it freshen up the look of the room, but there is a chance you could reduce your energy and water bill as well.
10. Put on that addition
This year is the perfect year to consider putting on that addition you have been dreaming about. Whether it is another bedroom for more children or an ensuite for your master bedroom make a change that will increase the value of your home.