Whether you are hosting an Australia Day Barbecue, attending one, or simply looking for some fun summer recipes this list has got you covered.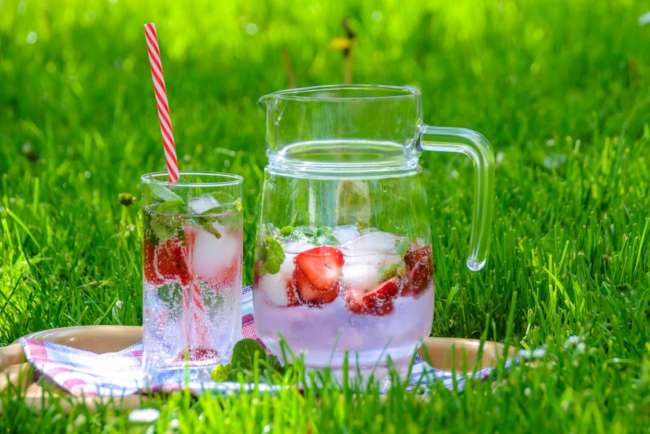 Drinks
Frosty Lemonade - lovely tangy lemon drink
Lemonade-Ginger Electrolyte Drink - refresh after a grueling workout or exhausting day with this electrolyte packed water, with a natural boost of energy, vitamins, and minerals.
Mango Lassi - a smooth creamy drink that is also a dessert!
Best Summer Party Punch - a refreshing and yummy punch for kids (and grown ups too!).
BBQ
Traditional Aussie Barbecue - your ideal Australia Day feast.
All Day Lamb - throw it in, walk away, come back later and enjoy. Leftovers are a joy to have in the fridge too.
Rack of Lamb with Orange Pomegranate Syrup - savory and tangy dish that the whole family will enjoy.
Chilli Szechuan Pork Belly - juicy pork belly with a bit of a chili kick.
Marinated Kangaroo Fillet with Roast Beetroot Salad - delicious dish that embraces everything Australian.
Sides
Mango and Avocado Salad - this salad has everyone coming back! Complements any meal - your friends and family will be begging you for the recipe.
Barbecued Honey Prawns with Pineapple Salad - the freshness of the pineapple salad is perfect with the honey prawns. For a mild flavour, choose blue gum or ironbark honey; for something a little stronger and more floral, try leatherwood or red gum.
Prawn, Watermelon, and Feta Salad - nothing says summer like watermelon, prawns, and mint. A special and easy salad for any occasion.
Dessert
Super-fluffy Marshmallow Pavlova - this lusciously fluffy pavlova will be the silver lining of your day.
Lamington Slice - nearly as good as lamingtons on their own.