Featured local mum and entrepreneur Vicky Tsoleridis, has many helpful tips and tricks to keep up with nutrition. This month, it's all about healthy lunchbox options with this week's focus on sweet treats.
With school well underway, children's sports and activities starting up many find it difficult to find time in their busy lives to cook healthy elaborate meals for their families. Luckily Vicky has two quick and easy treats are packed with nutritionally dense intake in every mouthful, perfect for those constantly on the go.
Both of these are perfect for snacks in their lunchbox, ideally mixing the two and having one of each for the benefits of protein and fiber. However, it is recommended that these two sweet treats are given earlier in the day as they are quite filling and are designed to provide energy throughout the day.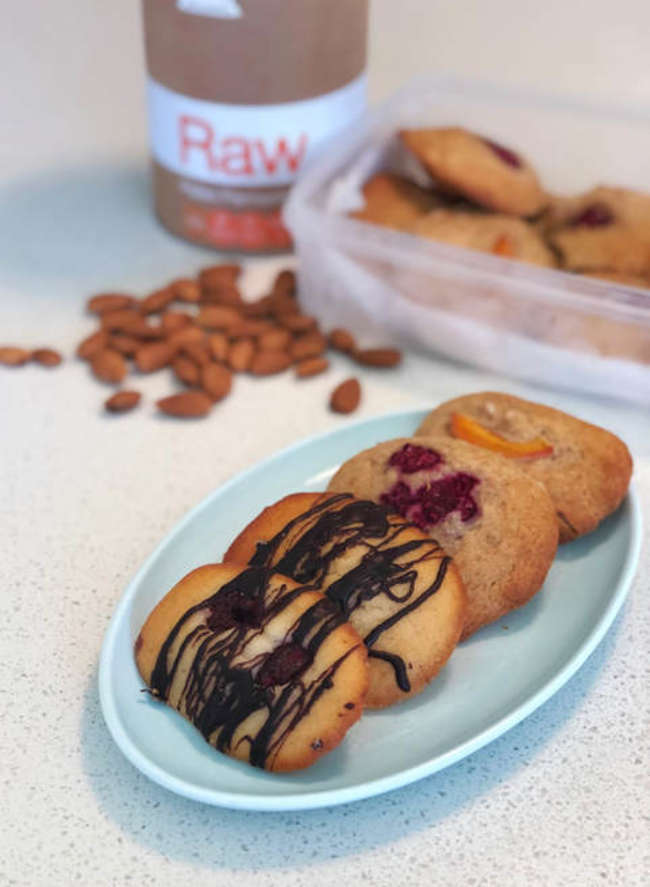 ---
Madeleine Protein Cakes
The first is a madeleine, with a slight modification. This madeleine, unlike the classic which contains a lot of butter, contains no butter and is really high in protein. This treat is designed for kids who do not have a sufficient breakfast or they need a bit more energy to keep them going throughout the day.
This recipe will make about 20 mini cakes when using a standard madeleine tray and can be kept in the freezer for up to a month or in your fridge for up to 5 days.
Ingredients
1 cup almond meal
1/2 cup spelt flour (if you wish you can make this a gluten free alternative )
1/2 cup coconut sugar
1 tsp baking powder
1/2 tsp bicarb soda
1 tsp cinnamon
3 heaped Tbsp skyr (or full cream plain yogurt)
3 heaped Tbsp coconut oil - melted (it will be around 1/4-1/2 cup when melted)
2 eggs beaten
1/2 cup milk (or if you prefer dairy free, choose your own nut milk)
1 tsp vanilla extract
Optional Flavourings
1/2 lemon juice & finely grated rind of 1/2 lemon
Finely grated apple
1/2 punnet raspberries/blueberries
Instructions
First preheat the oven to 180 degrees and grease the madeleine tray/ muffin top tray. Then mix all of your dry ingredients together in a large bowl. In a separate bowl mix your wet ingredients together, then add the mixture to the dry ingredients. At this stage you may add in the lemon juice if you would like or the finely grated apple pieces. While mixing the ingredients ensure that the texture is similar to that of a cake, feel free to add more flour or almond meal if needed. Next place about 1 Tbsp of batter into each mould, don't worry if they're not perfect, they will even out in the baking process. At this stage you can add 2-3 raspberries / blueberries to the batter. Place the tray in the oven and back for 15 minutes, or until they go golden brown on the edges. Remove the tray from the oven and allow the protein cakes to cool in the tray for about 10 minutes before moving them to a cooling rack.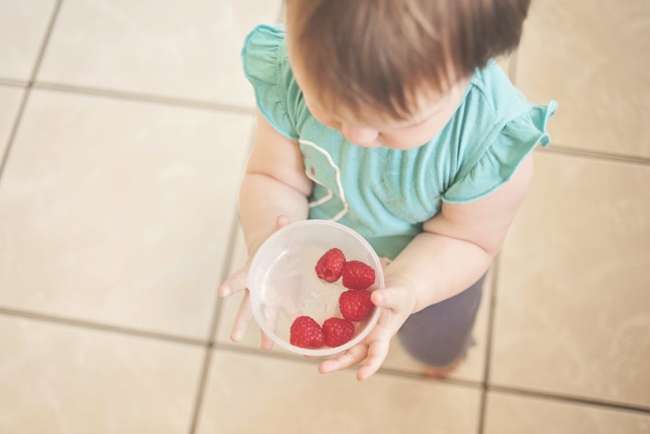 High Fiber Raspberry Balls
The second treat requires no cooking, just fifteen minutes of your time, are these raspberry high fiber balls! These are made with oats and chi seeds, you can also dizzle on some carob or dark chocolate for an extra treat.
Ingredients
Ground Pepitas
Dates
Cashu Butter
Peanut Butter
Cocao
Coconut Oil
1 cup Gluten Free Oats
Chi Seeds
Frozen Raspberries
Desiccated Coconut
Carob or Dark Chocolate
Instructions
In a food processor (eg. Nutribullet) add all of the ingredients (except the raspberries) and pulverise them together until they are a bit of a smoother texture. Then add in your frozen raspberries and pulverise the mixture until it resembles the texture of playdough. The content will still be a bit too soft to handle, so empty the contents into a bowl and place in the fridge for about 30 minutes. Once the mixture is more firm, go ahead and roll them into small protein balls covering them in a light coat of desiccated coconut. You can either choose to stop here or go ahead and melt some carob or dark chocolate to drizzle over the top.
For More Information:
If you would like to get in touch with Vicky:
Article first published on http://www.vickytsoleridis.com by Vicky Tsoleridis