Most investment property owners want to maximise their rental return, and rightly so.
Since the emergence of short-term rental websites like Airbnb and Stayz, there has been much debate about whether properties rented on a short-term basis provide a better rental yield for a property owner than on a long-term lease.

A new London-based online real estate agency Nested.com has released global statistics to show investors they can pay off their mortgages faster using Airbnb, but does it come at a cost?
According to Nested.com's 2017 Property ROI Index, a three-bedroom property in Sydney can be paid off in 80 months using Airbnb, compared to 315 months it would take with a longer-term tenant. To help investors work out the best option for their property, here are a list of pros and cons for each scenario: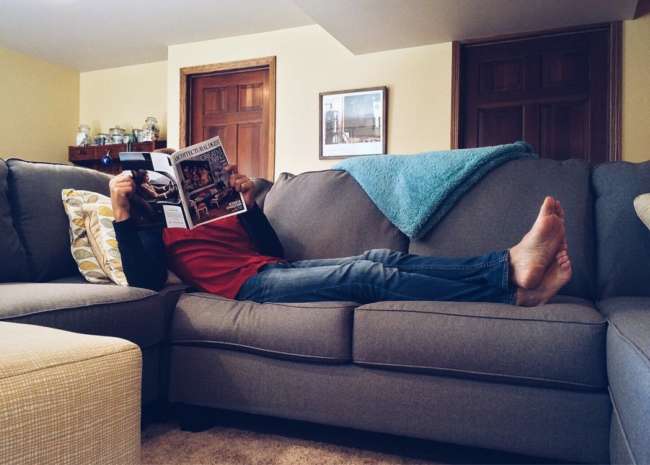 Short term rentals
Pros
Short term rentals can provide owners with rental returns up to 30% higher than a traditional long-term
Ability to use your property personally at times that suit you.
Flexibility to take advantage of higher rental returns during peak seasons (e.g. school holidays, long weekends, sporting events or summer).
Opportunity to generate income from your own home when it is vacant (e.g. work travel or holidays).
Opportunity to meet people from all over the world.
Cons
Banks may prefer the stability of a long-term lease when assessing a home loan application.
Risk that your property may sit vacant for extended periods of time particularly if the property is located in a less desirable area with little tourist activity (i.e. not near the CBD, beach or nightlife).
Uncertainty around regulations, council, strata bylaws and insurance coverage.
Competitive, as more and more listings are popping up, you're not only competing against other Airbnb properties but other hotels on listings, price and service.
Ongoing fees, utilities, electrical and internet costs
Capital outlay, furniture and linens for Airbnb rentals
More labour intensive – managing bookings, guest check ins, cleaning and changing bed linen etc
Long term rentals
Pros
Stability of rental income received, less stress on any borrowed funds
Management of property by real estate professionals including tenant evaluation, tenancy agreement, maintenance, repairs, routine inspections – reduces effort from the landlord.
Easier to profile a single tenant
Cons
Inability to flexibly manage your property to take advantage of periods of high demand.
No ability to rent out your property for the short term or ever be able to use your own property during the tenant's lease.
Simply put, for those that have plenty of time and own a property that is ideally located for overseas or interstate visitors, short-term leases may provide enough premium income to justify a short-term leasing approach.
For those who prefer a "set and forget" approach, long-term tenancy agreements, managed by professional property managers still offer plenty of benefits.