Indoor plants are well and truly back in favour. Just open any interior decorating magazine and you'll quickly notice the abundance of lush greenery scattered throughout beautifully styled homes.
Not only helping to bring the outside in, indoor plants are great at purifying the air and lifting an otherwise dull or uninviting space.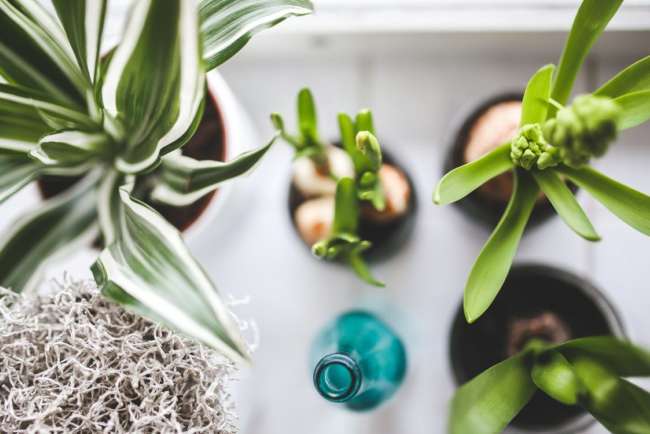 Fiddle Leaf Fig mania, for example, has taken the interior design world by storm. Loved for their big glossy, leathery leaves, Fiddle Leaf Figs make exceptional house or office plants, particularly in larger areas.
Then there's the somewhat odd looking String of Pearls with its trailing foliage. This plant seems to be extremely popular hanging from woven baskets or draping across perfectly arranged book shelves. Or there's the Devil's Ivy that loves nothing more than being completely neglected!
Yes, indoor plants are experiencing a huge resurgence of late.
But some of us can be a little hesitant when it comes to indoor plants. Just like their friends outside, they can suffer from a variety of issues that can affect their health, well being and appearance - the most common affliction being 'love'. Many of us kill our indoor plants with too much TLC, either by overwatering or overfeeding them.
So, if you're going to invest in some indoor plants, may we suggest; start small, read the instructions on how best to care for your plant, and go for a species that is hardy, pet friendly and of course, beautiful!